Hello dear fans, followers and readers, after one year of my blog and reach more the 6000 fans on my Facebook page V FASHION WORLD by Valentina Nessi. Now I finally also create my bloglovin account so all my dears followers can follow my blog with bloglovin. Thank you very much for your lovely support.
CLICK this link: Follow my blog with Bloglovin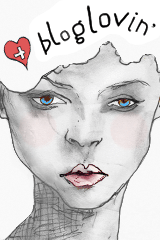 I understand I've been kinda heavy and boring repeating you all the time to follow me on bloglovin'. It looks important to me to explain to you what it is about: bloglovin' is one of the easiest and most useful website to follow all of your favourite blogs. In a few clicks you can register and decide which blogs are interesting for all of us, add them to our list in a second and get updated on the newest posts written by your favourite bloggers!
Any questions? I'm here to answer you!
Ok ragazzi, capisco di essere stata decisamente pesante e pallosa ad avervi ripetuto più volte di seguirmi su bloglovin'. Mi sembra doveroso quindi spiegarvi di cosa si tratta: bloglovin' è uno dei siti più semplici ed utili per seguire tutti i vostri blog preferiti. In pochi click ci si può iscrivere e decidere quali blog sono interessanti per ognuno di noi, aggiungerli alla nostra lista in un secondo e rimanere sempre aggiornati sugli ultimi post scritti dai vostri blogger preferiti!
Qualche domanda? Sono qui per rispondervi
Thank you very much for your lovely support.
Kiss & Love
V